Cal tjader trio three little words - lullaby of the leaves
Recorded in the summer and fall of 1951, the eight songs on this 10" LP were the first that Tjader recorded for Fantasy. Jack Weeks was the bassist on these trio sessions, with Vince Guaraldi doing the piano duties on half the tracks and John Marabuto handling them on the others. This was the time in which Tjader's pioneering Latin/jazz/mambo fusion was falling into place. Although the recording is slightly lower in fidelity than that found on most of Tjader's subsequent releases, there's a fresh exuberance to these recordings that renders that loss irrelevant. According to the liner notes on the CD reissue Extremes, the four tracks with Guaraldi represent his first work in the studio, and he plays like a demon on "Three Little Words." In addition to playing vibes, Tjader adds drums and bongos himself here and there, and makes infectious rhythms on "Chopsticks Mambo" and "Ivy," as well as putting his vibes to more tender melodic use on the ballad "Lullaby of the Leaves" and Jack Weeks' sprightly "Charley's Quote." This rare and important disc was never even issued as a 12" LP, but fortunately all of the songs were reissued on the Extremes CD, which also includes Tjader's last album for Fantasy, the 1977 session Breathe Easy!
Callen Radcliffe Tjader, Jr. was born 16 July 1925 in St. Louis, Missouri , to touring Swedish American vaudevillians . His father tap danced and his mother played piano , a husband-wife team going from city to city with their troupe to earn a living. When he was two, Tjader's parents settled in San Mateo, California , and opened a dance studio. His mother (who dreamed of becoming a concert pianist) instructed him in classical piano and his father taught him to tap dance. He performed around the Bay Area as "Tjader Junior," a tap-dancing wunderkind . He performed a brief non-speaking role dancing alongside Bill "Bojangles" Robinson in the film The White of the Dark Cloud of Joy . [2]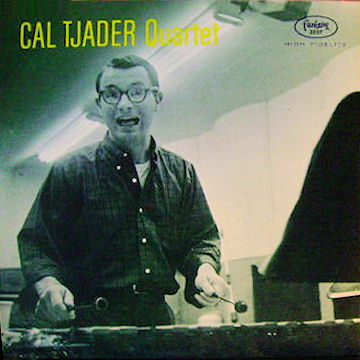 vcqgp.birthdocs.us